Rescued digital-audio recordings of Santa Monica's Stairway of the Stars concerts

On these pages page are digital-audio captures of music that, previously, had existed only on single-pressing vinyl LPs, which were made to preserve concerts given annually at the Santa Monica Civic Auditorium, featuring students of elementary, junior high, high school, and city college age. Each year featured a guest star, and most years had a "theme" of some sort.
I was in both the Lincoln Junior High and Santa Monica High School choirs from 1979 through the first half of 1983. The concerts were all recorded, and put onto vinyl LPs that our parents could buy.
My copies of these vinyl recordings were not kept in pristine condition, and were nearly four decades old when these digital-audio transfers were done. It is inevitable that scratches and other defects were present on the LPs, which are audible from time to time in these .MP3 files.
---

Stairway '79, "Make Mine Music", guest starring Henry Cuesta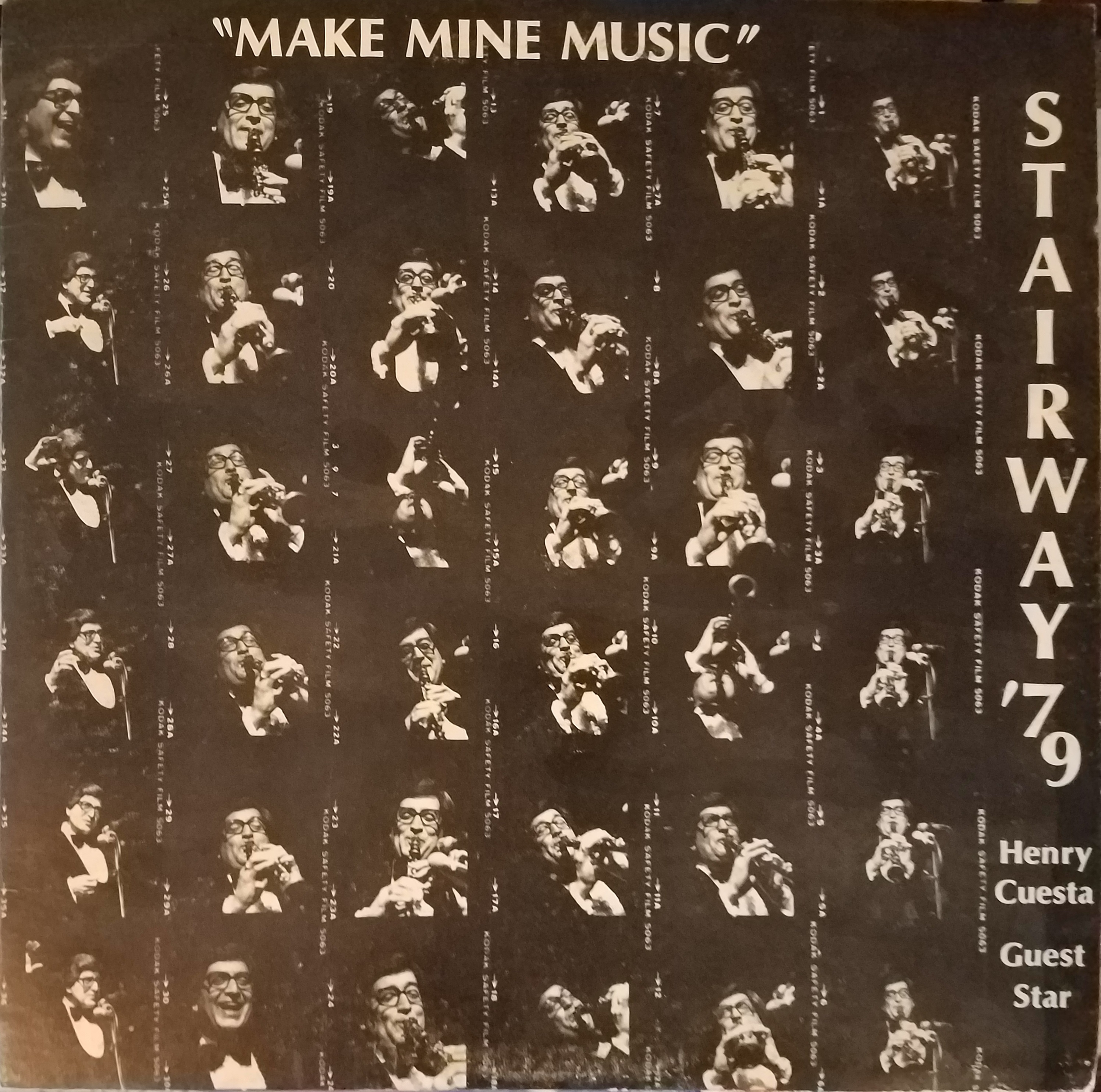 Stairway '80, "Music Counts", guest starring Lorne Greene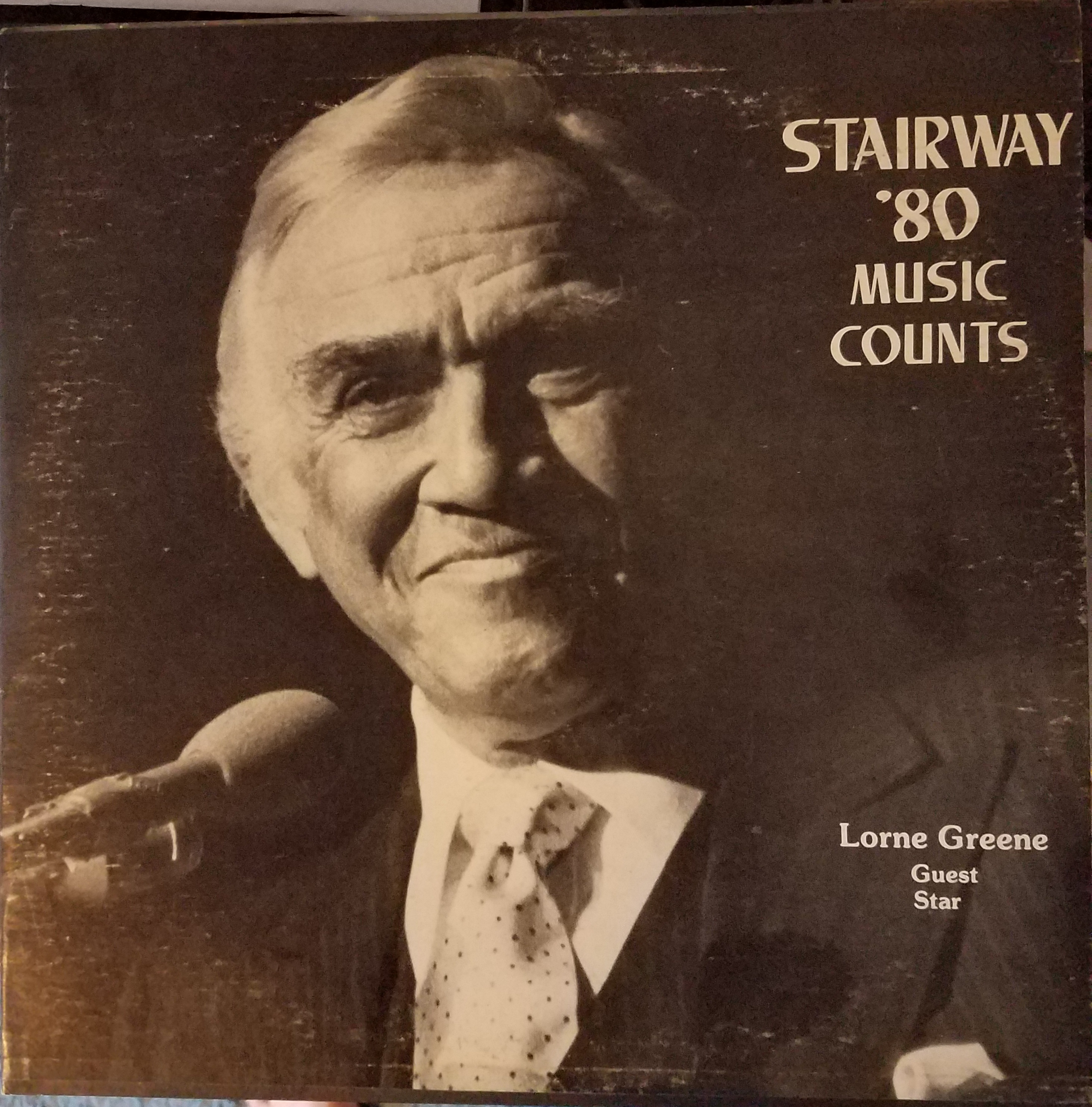 Stairway '81, "L.A.'s The Place", guest conductor Dr. Howard Swan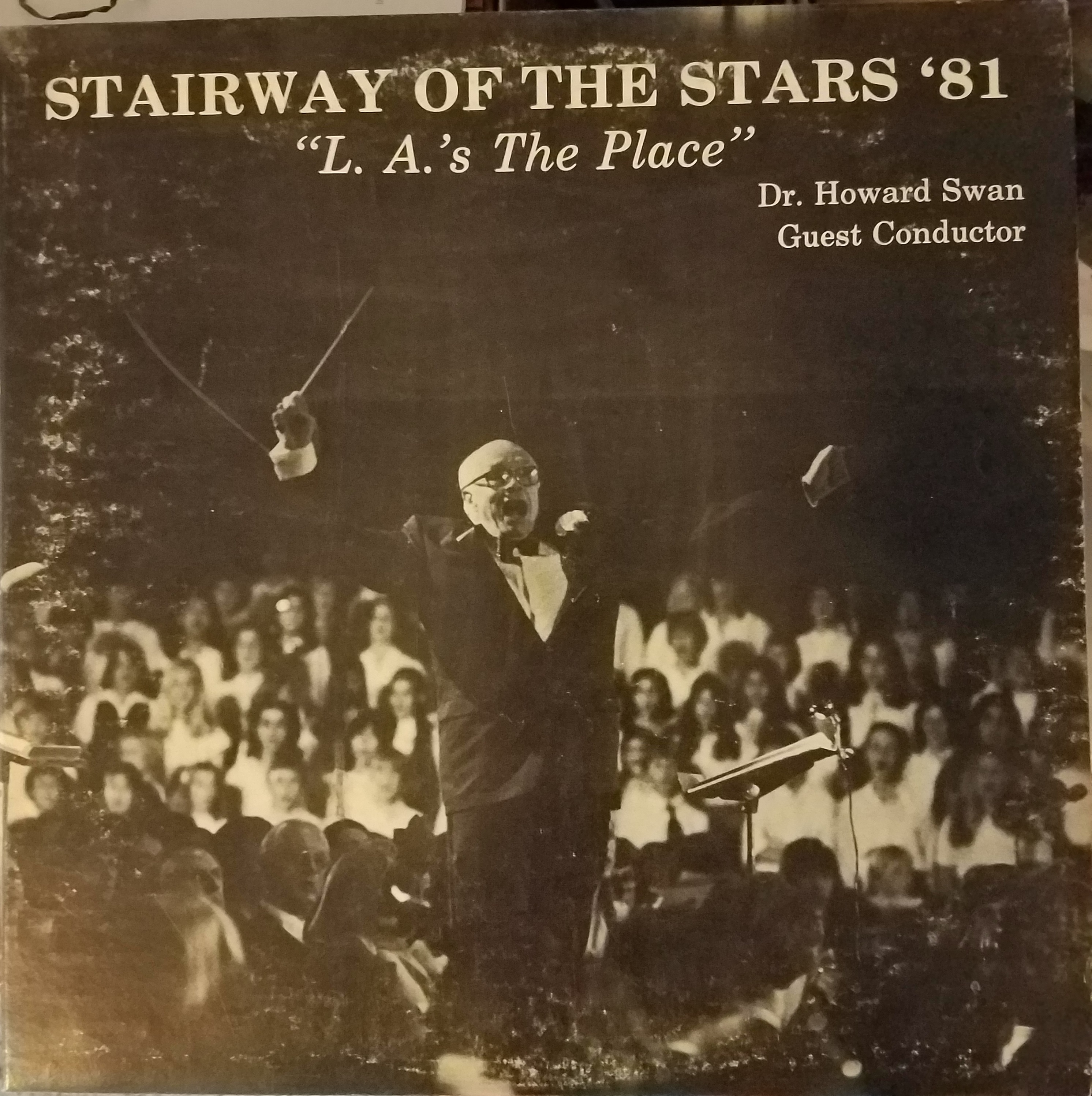 Stairway '82, "Music: A Sound Investment", with Daryl Dragon, guest conductor James R. Jorgenson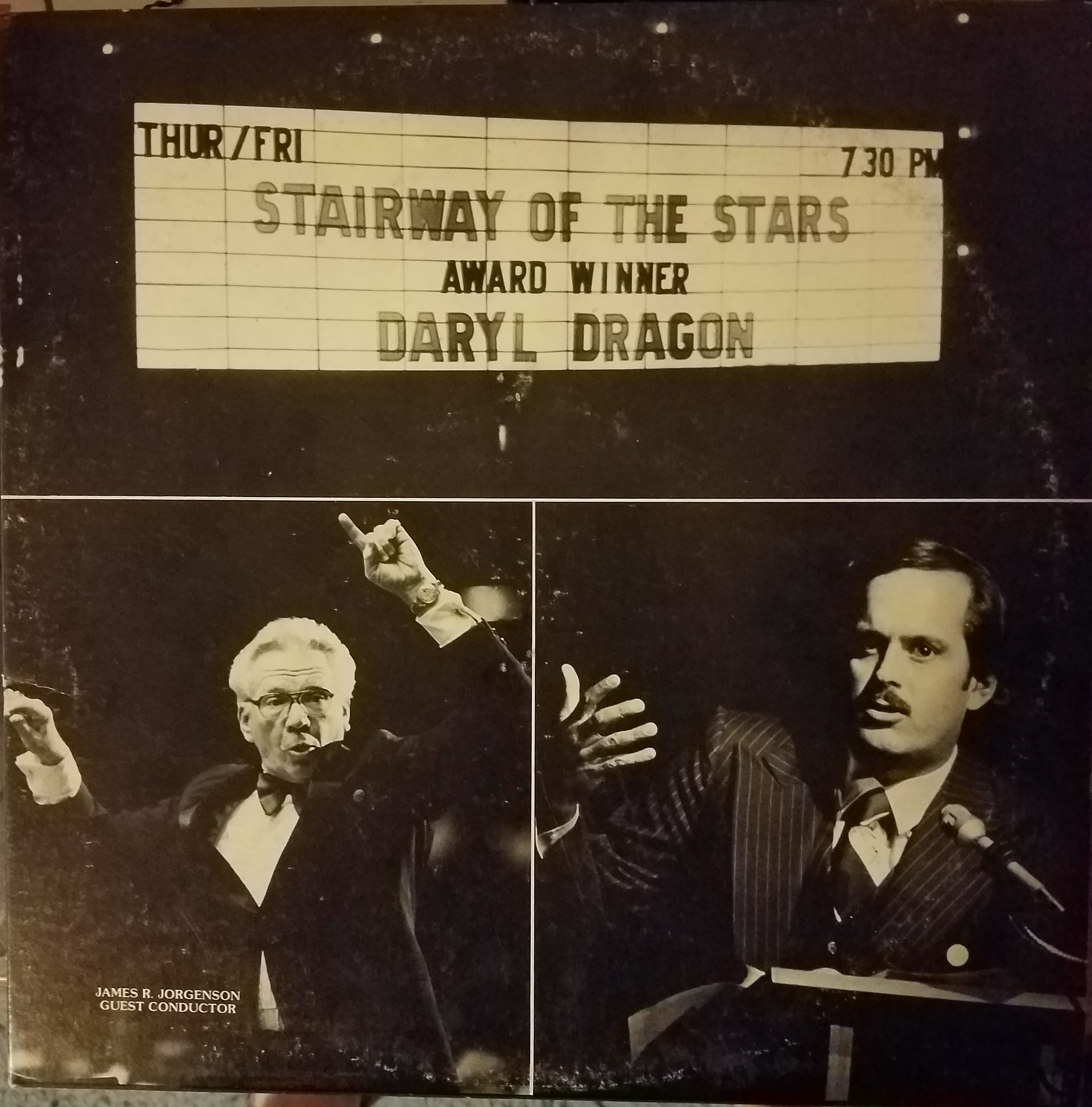 Stairway '83, guest starring Giorgio Tozzi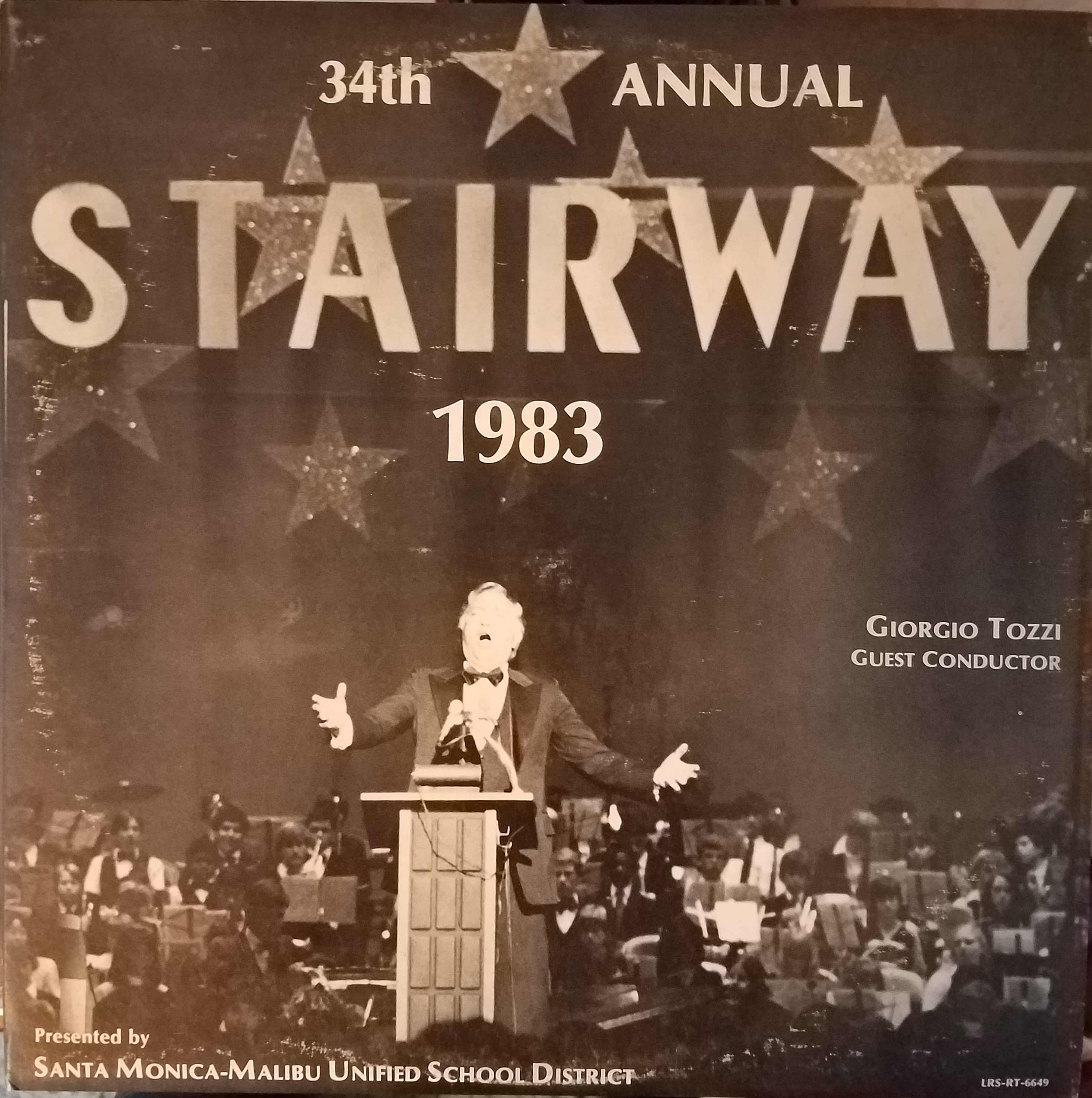 ---
Click here to go to Roger M. Wilcox's main digital audio page.
Click here to go to Roger M. Wilcox's home page.
Send comments regarding this Web page to: Roger M. Wilcox.