Stairway of the Stars, 1979
"Make Mine Music"
Henry Cuesta, guest star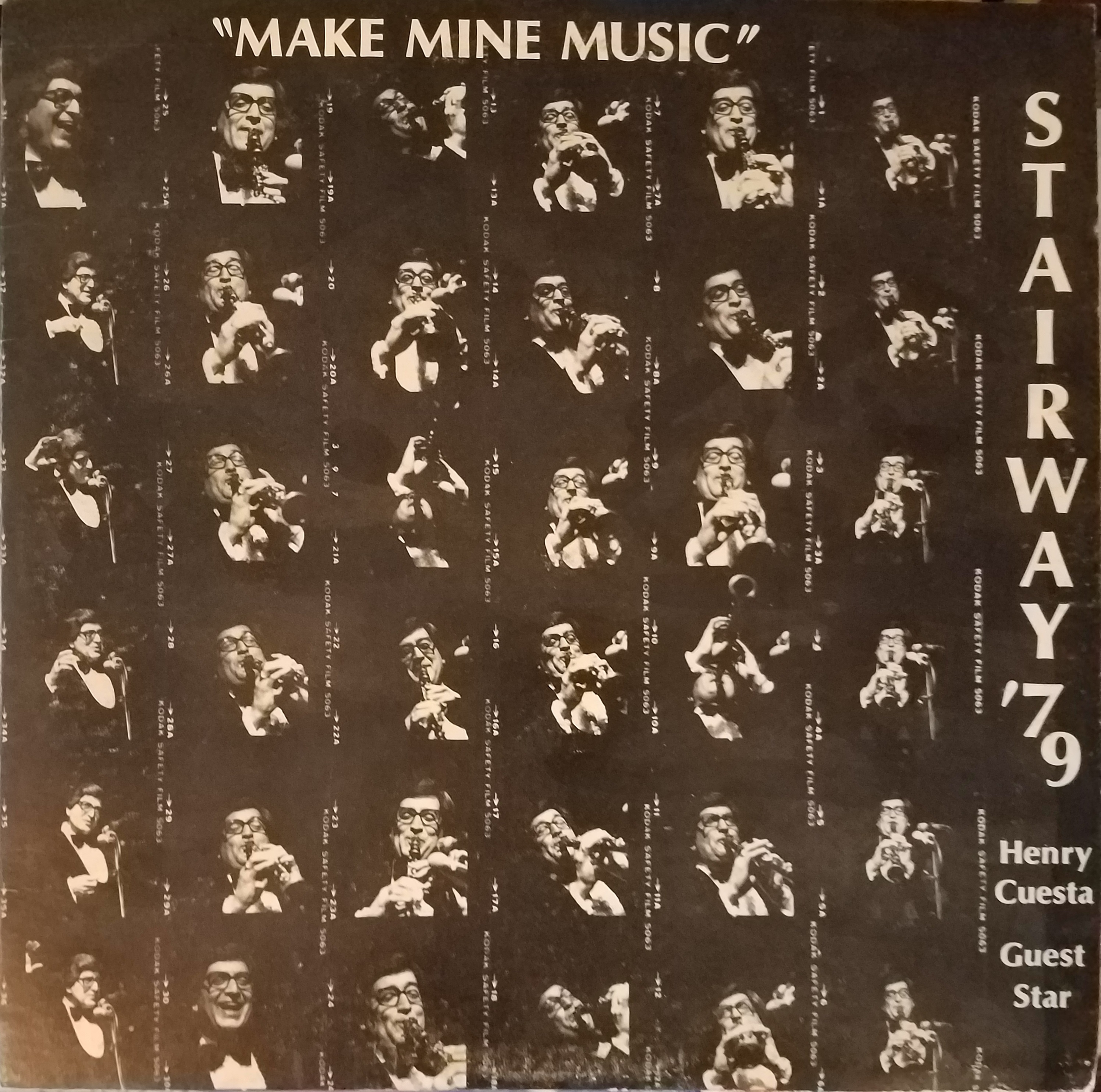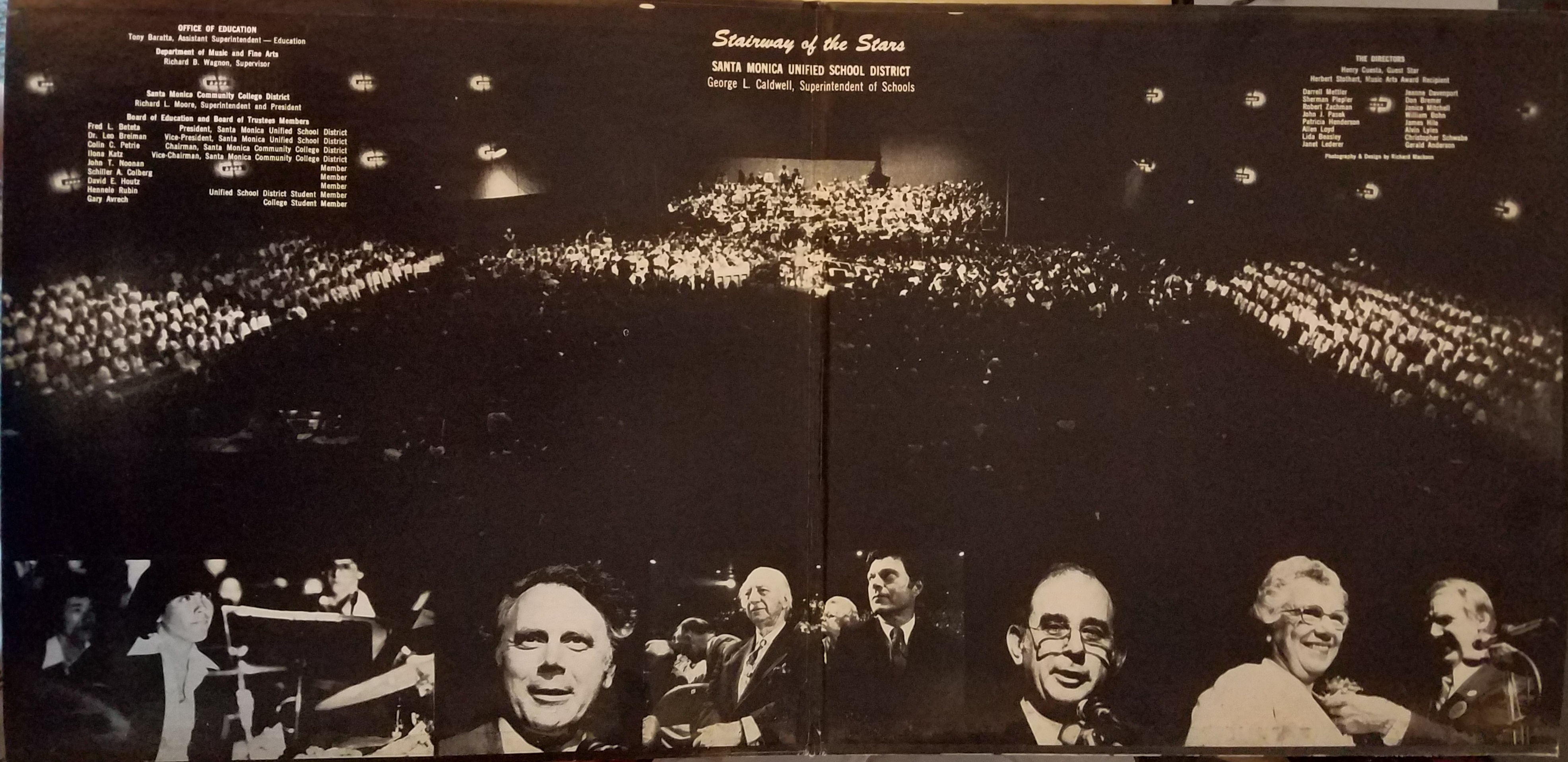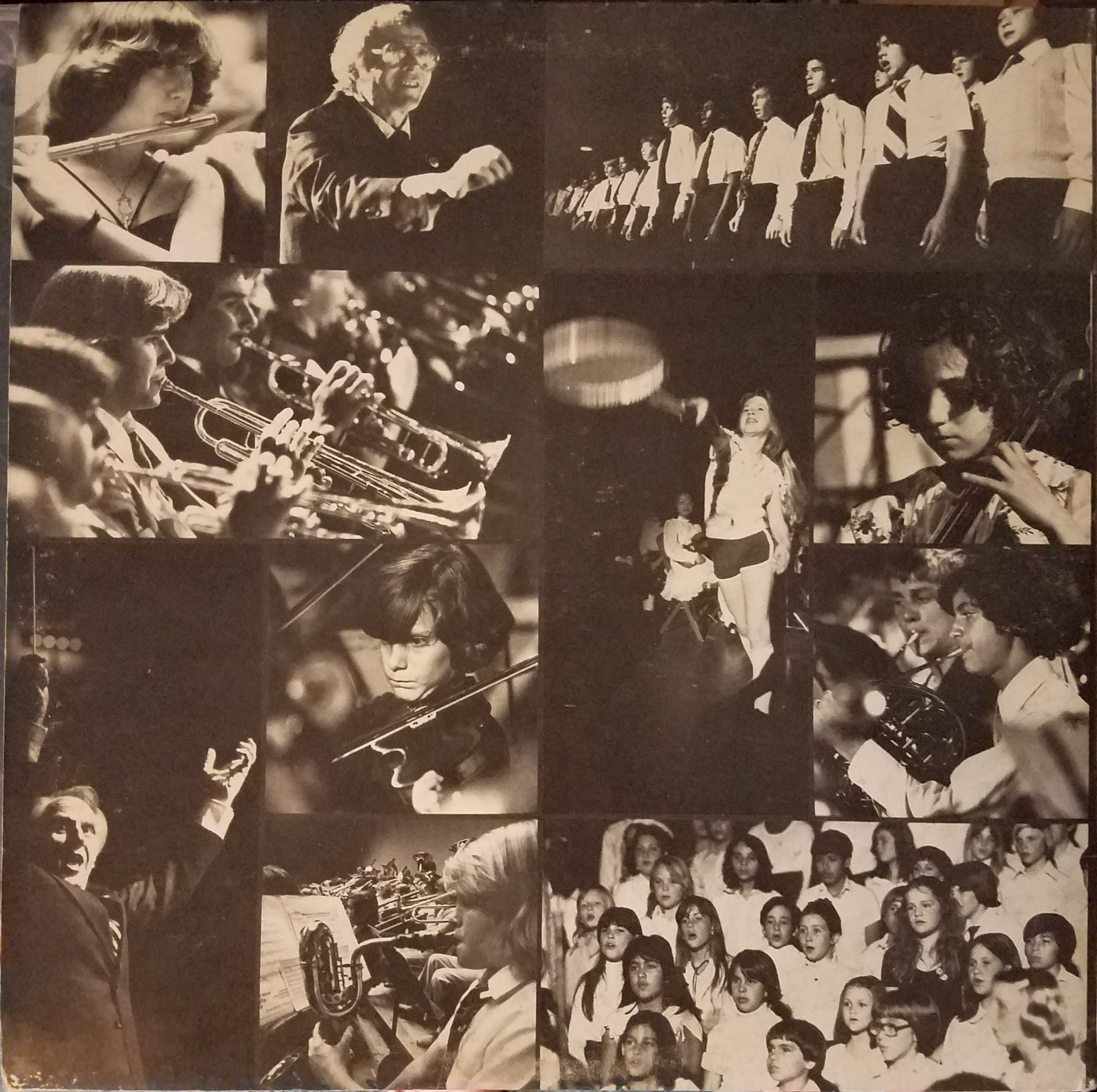 I, Roger M. Wilcox, sang either soprano or tenor in the Junior High School Choir on this program.
Side One
1. Stairway to the Stars (1979), by Malneck and Signorelli, arr. Tony Fox
2. Welcome (1979), given by Dr. George L. Caldwell, Superintendent of Schools
Elementary All-School Honor Orchestra
Darrell Mettler, Sherman Plepler, Robert Zachman, and John J. Pasek, Conductors
3. Theme from the Masterpiece Theater, by J.J. Mauret and Paul Parnes
4. Norwegian Wood - String Orchestra, by John Lennon and Paul McCartney
5. Waltz Festival, by Fred Muller
6. Easter Chorale Variations, by John J. Pasek
Elementary Chorus - Grant School
Patricia Henderson, Conductor
Abigail Hartig, Accompanist
Classroom teachers: Samuel Brown, Jr., Joanne Ten Brink, Theodore Washington
7. From Every Mountain Sounding, by Johannes Brahms
8. Chicken Soup with Rice, by Carole King (from "Really Rosie") [The abrupt ending was that way on the recording. I suspect the audience started applauding too early and the recording engineers elected to cut it off.]
9. It Takes Practice, by Ruth Roberts and Ralph Stein. The tennis-playing girl on the back of the album cover appeared during this song.
Side Two
Combined Junior and Senior High School Orchestra
Allen Loyd and Lida Beasley, Conductors
1. España Cani, Spanish folk song, arr. Merle J. Isaac
2. Farandole from L'Arlesienne - Suite No. 2, by Georges Bizet
Combined Junior High School Chorus
Janet Lederer, Linda Anderson, and Jeanne Davenport, Conductors
Pamela Miller, Sunny Sutherland, and Hariette Wolfeck, Accompanists
3. Neighbors' Chorus, from from "La Jolie Parfumeuse" by Jacques Offenbach
4. Farewell my Love, adapted by Charles Hirt
5. Rhythm of Life, from "Sweet Charity" by Dorothy Fields and Cy Coleman, arr. Richard Barnes
Side Three
Combined High School and College Chorus
Don Bremer, Janice Mitchell, and William Bohn, Conductors
Anne Rogat, Accompanist
1. Lovers Love the Spring, by Arthur Frackenpohl
2. Shenandoah, American folk song, arr. James Erb
3. At the Round Earth's Imagined Corners, by Williametta Spencer
Combined Junior High, High School, and College Band
James Hile, Alvin Lyles, and Christopher Schwabe, Conductors
4. A Trumpeter's Lullaby, by Leroy Anderson, arr. Philip J. Lang
5. Tomorrow from "Annie", by Charles Strouse and Martin Charnin, arr. Tony Fox
6. On Parade, by Edwin Franco Goldman
Side Four
Guest star
Henry Cuesta - Clarinet Soloist - Lawrence Welk Orchestra
1. Begin the Beguine, arr. Bob Smale. Band was the Samohi Serenaders, James Hile, Conductor.
2. Just a Closer Walk With Thee, arr. Bob Smale. Combined orchestra, Gerald Anderson, Conductor.
3. Beyond the Sea, arr. Bob Smale
4. The Sheik of Araby, arr. Bob Smale. Samohi Serenaders, James Hile, Conductor.
Finale
All groups, Richard B. Wagnon, Conductor
1. From Sea to Shining Sea, by Bates-Ward-Whitney
---
Click here to go to Roger M. Wilcox's Stairway digital audio rescue index.
Click here to go to Roger M. Wilcox's main digital audio page.
Click here to go to Roger M. Wilcox's home page.
Send comments regarding this Web page to: Roger M. Wilcox.